Emergency Management Office of Vieques
The Emergency Management Office of Vieques (OMME) serves as the primary dispatch center, ambulance bay, emergency planning, operations and coordination center for the island of Vieques, Puerto Rico. From this office, seven paramedics respond to approximately 5,000 emergency medical calls a year, serving an estimated 8,000-10,000 citizens.
We are currently in the process of designing and contracting a solar plus storage system to provide resilient power for communications equipment, lighting, and refrigeration.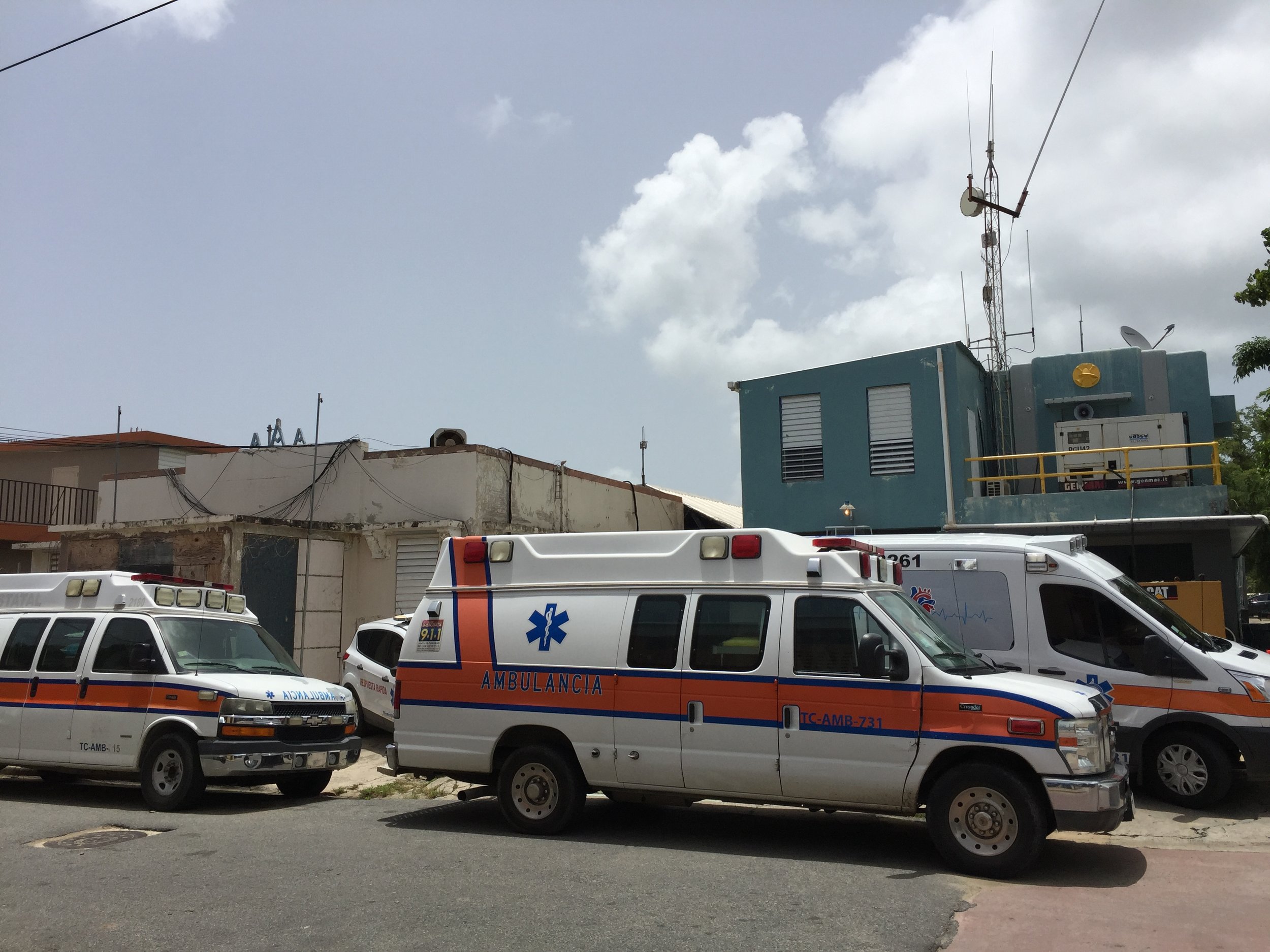 Veteran Service Corps, south dakota
Footprint's 3kW solar array with 10kWh LI storage, (power for refrigeration, lighting, HVAC, and comms with sleeping, cooking and work space) was deployed to support VSC's community resilience and pipeline prevention efforts.
The solar shelter will be used to power local events, train communities on renewable energy, and respond to environmental emergencies.
Emergency services
Black Rock City, NV (2017-2018)
Shelter and Recovery hub
Mariana, Puerto Rico (May 2018)
Community Kitchen
Caguas, Puerto Rico (April 2018)
Timeline
Rampart 2, Fall 2018
Expanding on our first Rampart deployment, we set up 5kW of traditional PV and a 2kW thin-film solar tent to power lights, refridgeration, air conditioning and communications equipment at the Station 6 triage center.
Caguas, Spring 2018
We partnered with Solar Libre to support the installation of a 4kw array with 12kwh of storage for a community kitchen in Puerto Rico.
Rampart 1, Fall 2017
We deployed a 3kw array with 10kwh of storage to power lights and refridgeration at Black Rock City's main health facility.